Designers can name just a few things as thrilling as submitting their design projects to their clients and receiving praise. On the flip side, this can go wrong fast when you submit a design and receive an email requesting numerous revisions.
The process can be frustrating even for revision requests that only need a little tidying up. Most clients are never sure of the final product they wish to attain until they see the first draft, and sometimes they may want massive changes. Not everyone understands the input designers put into their work. The same goes for making changes.
Customer service comes first for your customer who may think design is as few mouse clicks or those who genuinely need revisions. It would be best to handle all your revisions as a pro and give customers the value they need. Revisions take time, and going back and forth can be a slippery slope, especially for anyone who doesn't charge for the time you take to revise your deliverables.
Here we go over best practices for service revisions and ensure you don't lose money in the long run. Let's dive in!
Should You Charge For Design Revisions?
Many people debate whether to charge or not charge design or any creative work in that regard. Technically, it is almost impossible to get a design job right in just one go. Freelance designers and agencies often struggle to find the best way to balance their profitability and time used for revisions.
Revisions will take time and resources, and on the other hand, you must satisfy your clients' needs. You can deal effectively with design revisions in two significant ways, having a flat-fee structure offered upfront or charging extra for every revisions request.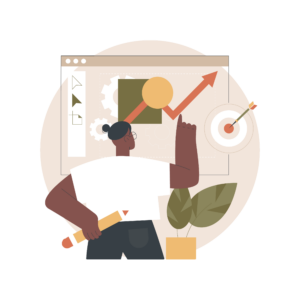 What Designers Feel About Charging Revisions
Most designers charge extra because the work involved takes up time. It is common for clients to think that revisions such as changing a single element are straightforward. Most don't realize the work and effort designers have to put into a single revision to make the final product attractive and usable. Designers tend to charge for this time and effort to avoid making losses.
From a business perspective, charging revisions makes a lot of financial sense. It would be challenging to make any profits if designers did endless revisions for a single project. Charging clients makes them more decisive when accepting the final product. If those charges get out of hand, it will lower client satisfaction.
Here are some ways to deal with revisions effectively.
1.      Ensure You Get All the Information the Client Needs at the Beginning
As much as it is impossible to get a design project perfect the first time, you can reduce the chances of getting revisions by ensuring you understand the clients' needs. Ensure they outline their expectations and any unique demands you may need to make your project effective. This can be more challenging than it sounds.
Your clients are not experts and don't know what it takes to design the project, so you get hired. The client still wants your work to be the best. So as a designer, you have to ask all the essential questions.
It is essential to have a pre-made list of questions and ideas that you will ask your new clients. Once you start working on the project, you can split it into multiple chunks and entice customer feedback on every stage. Keep track of time when waiting for feedback and doing the actual work.
2.      Offer the First or Two Revisions Free
Revisions are an essential part of the creative sector, and you should accept them. It is easy to misunderstand something, and the client may change their plans. You can make minor changes to the product to match your client's needs.
It is best to offer your first or two revisions for free, depending on how comfortable you are and the market you work in. When clients know only the first two revisions are free, they will give proper feedback to avoid further misunderstandings. Without such information, you may repeat the process endless times.
3.      Informing the Client's Revisions Will Cost Them Extra
When you think about it, ongoing work is not a problem if it comes with endless pay. After the initial revisions, the next ones should have price tags. Determine a fair price for each revision and include them in your revisions fee clause or contract. You can calculate the revision fees depending on hourly rates or estimate how much time it will cost you.
4.      Get a formal sign-off for deliverables
The best way to reduce endless revisions is to have your client or the stakeholders in charge complete a formal sign off on the deliverables. This saves you and your team from having to make chances to an existing design once it's been accepted.
A formal sign off shows the work has been approved by the client and protects your role in the project. It ensures what has been agreed upon. Without a formal sign off, your client or the stakeholder can have a different idea of what the scope of the design should have included. It serves as a simple reminder for the client of what they asked for and what was expected of you and your team.
Looking for a way to improve the way your agency collects design and website feedback?
SimpleStage is the only platform that unifies the client experience by providing tools to help agencies collect content, feedback and track bugs.
Learn More
Enhance Your Communication and Collaboration with SimpleStage
Revisions are inseparable evils of all creative work. With a firm contract in the first place, you'll avoid major issues that could arise when you have to tackle endless revisions from clients. Most clients will offer a pleasant working experience, but some may occasionally cause problems. Learn to spot the red flags before putting a contract in place.
Are you looking to save time or prevent miscommunications during design feedback and revisions? Clear communication from the start to the end of the project helps you meet your client's needs and follow their requirements. Invest in reliable design feedback tools from SimpleStage to make the process seamless. Start your free 14 day trial today.